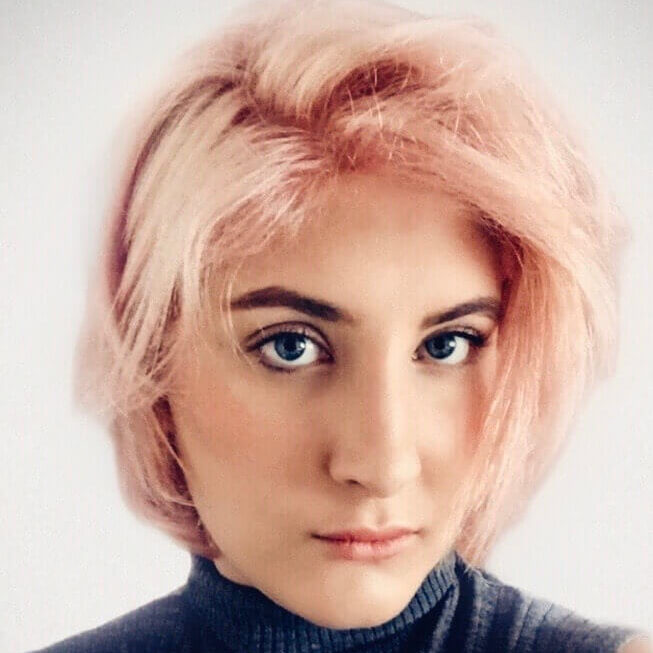 A Slovenian raised in the US, Rhea is pursuing a Masters of Business Informatics at the School of Economics and Business (SEB) University of Ljubljana. As the Project Manager at BLCKB Applied Neuroscience, she primarily focuses on the product development of Whitebox, a cloud platform for processing EEG as well as BRNoutID, a system for fatigue detection. Her research on neuromarketing data made her a finalist for the science breakthrough of 2020 at the Falling Walls & Berlin Science Week Conference. She joined BLCKB after COVID19 interrupted her work developing AI movie trailers performance predictions in Dublin's startup Picasso Analytics founded in collaboration with her colleagues from Prague Film School. Her interest in neuroscience started with her volunteer work in Epilep.si where she was part of the team that achieved the top 5 NASA Space Challenge in 2015 and IEEE Brain hackathon award for the most humanitarian startup in 2016. As an ASEF fellow, Rhea will research at the University of Wyoming, on projects pertaining to biomedical signal processing, sensor fusion and virtual reality, under the mentorship of prof. Domen Novak.
In her spare time, Rhea is an avid fan of comic books and has successfully self-published a History of American comics on Kickstarter. She also edits films and loves going to film festivals.
SLOVENIAN
Rhea – Slovenka, ki je odraščala v ZDA – opravlja magisterij iz poslovne informatike na Ekonomski Fakulteti (SEB) Univerze v Ljubljani. Kot vodja projekta pri aplikativnem nevroznanstvenem startupu BLCKB, se Rhea osredotoča na razvoj projektov Whitebox, oblačne platforme za obdelavo EEG-jev, ter BRNoutID, sistema za odkrivanje utrujenosti. Njene raziskave na nevromarketinških meritvah so jo pripeljale med finaliste znanstvenega preboja leta 2020 na konferenci Falling Walls & Berlin Science Week. Startupu BLCKB se je pridružila potem, ko je COVID-19 prekinil njeno delo v dublinskem startupu Picasso Analytics, ustanovljenem v sodelovanju z njenimi kolegi iz praške filmske šole. V Dublinu se je osredotočala na razvoj napovedovanja uspešnosti filmskih trailerjev z AI. Njeno zanimanje za nevroznanost se je začelo s prostovoljnim delom v Epilep.si, kjer je bila del ekipe, ki je leta 2015 dosegla top 5 NASA Space Challenge in IEEE Brain hackathon Award za najbolj humanitarni startup v letu 2016. Kot ASEF fellow bo Rhea pod mentorstvom prof. Domna Novaka raziskovala na Univerzi v Wyomingu biomedicinsko obdelavo signalov, fuzijo senzorjev in navidezno resničnost.
V prostem času je Rhea ljubiteljica stripov in je na Kickstarterju uspešno izdala Zgodovino ameriških animacij. Ureja tudi filme in rada hodi na filmske festivale.