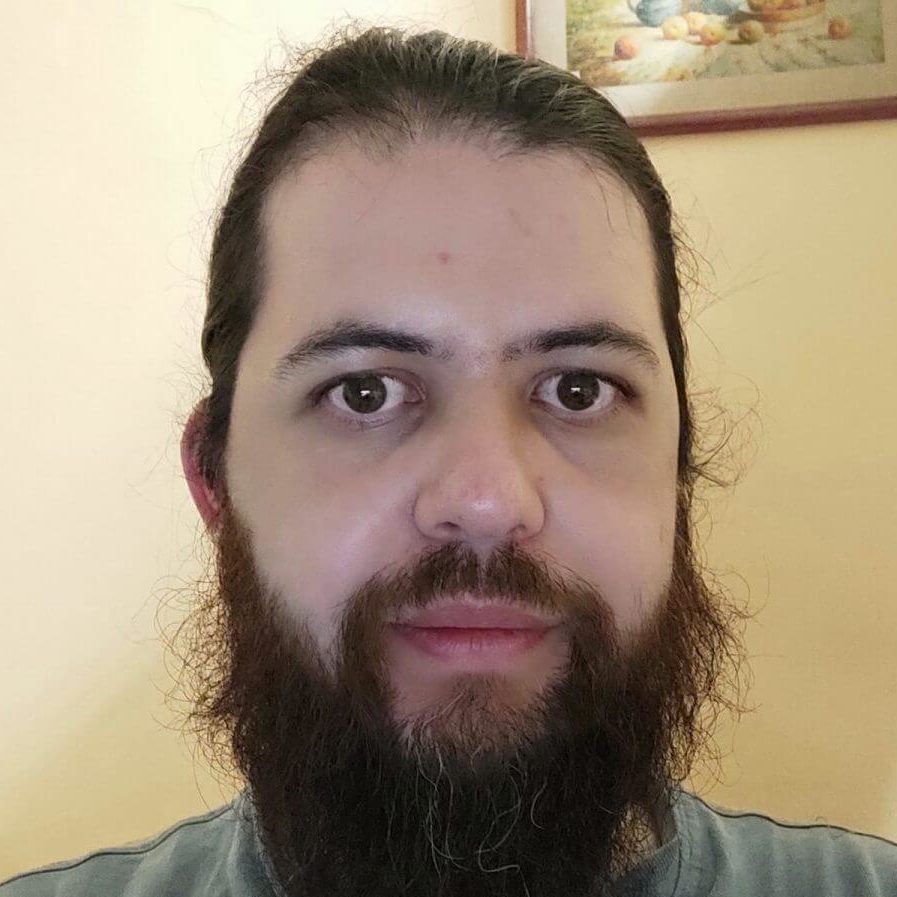 Pablo David Arraigada was born in 1985 in Entre Rios. He has always lived in Ezpeleta, a small city in Buenos Aires. He has a degree in literature. Pablo has just started his Ph.D. about Partisan literature as a literary genre in the territory of the former Yugoslavia. He is a member of the Dovstoievski's Association in Argentina and helps with the organization of events and conferences in his country.
Pablo works as a consulting professor at the Slavic Literatures' Department at the Buenos Aires University. He has been in charge of different seminars about ex-Yugo culture and literature. He was invited to give talks at different Universities, both in Argentina (Córdoba University) and in Europe (Zadar University and Ljubljana University). Nowadays, he is part of the UBACyT research project about utopias and dystopias in Slavic Literature. For this research project, he is translating different authors who developed the sci-fi and the utopia in the Balkans to Spanish, for example, Simon Jenko's 'Mikromega'. He also plans on translating Radoje Domanović and Dragutin Ilić from the Serbian language. On the other hand, Pablo also researches avant-garde movements in the Balkans, the Bosnian war and the figure of exile and speech, and aspects about the LGBTQ+ movements in ex-Yugo countries. He has previously translated Slovenian poets Brane Mozetič and Uroš Prah.
He is very interconnected to the literary world, both as a professor and as a publisher and bookseller. He was in charge of different activities related to books' sales. In addition, he is a translator from Slovenian, Serbian and Croatian, and he has translated authors like Srečko Kosovel, Josip Murn, Dragotin Kette, Matej Bor, Desanka Maksimović, Radoje Domanović, Ivan Goran Kovačić and Vladimir Nazor, among others.
During his stance in Slovenia for the ASEF Junior Fellowship, Pablo is really excited about the idea of ​​being able to work and research with his mentor Slovene poet and art historian Miklavž Komelj on the Slovenian partisans. It will be an amazing opportunity to understand and translate poems into Spanish from authors who had fought in the Second World War and to analyze the point of view in their productions.
Beyond his professional perspective, Pablo also enjoys literature as a hobby, and is a poet. He has published three poetry books until today, and he was in 2019 Smederevo's poet autumn Festival, where they published a bilingual Serbian-Spanish anthology of his poems as well, Beleške. His poems were translated to Slovenian and Bulgarian too.