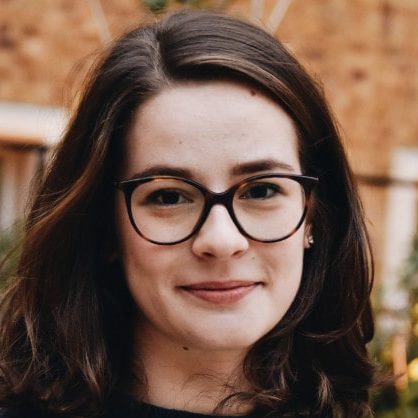 Mariša is a 3rd-year Natural Sciences student in the Molecular Cell Biology and Synthetic Organic Chemistry stream at University College London. During her undergraduate education, she explored her interests in synthetic and cell biology by taking part in two iGEM projects and undertaking a summer internship focusing on the anticancer effects of the amniotic membrane. Her 3rd-year literature project focused on applications of cellular computation for cancer theranostics in mammalian cells.
This summer, Mariša will join the research group of Prof Jernej Ule at The Francis Crick Institute, where she will be working on the development of new methods for analysis of the network of protein-RNA interactions to elucidate the dynamics of subnuclear structures.
Coming from Kamnik, a small town just under the Alps, her favourite free time activities include spending time in nature, particularly hiking and snowboarding. When away from home, she likes to spend time travelling and exploring art.