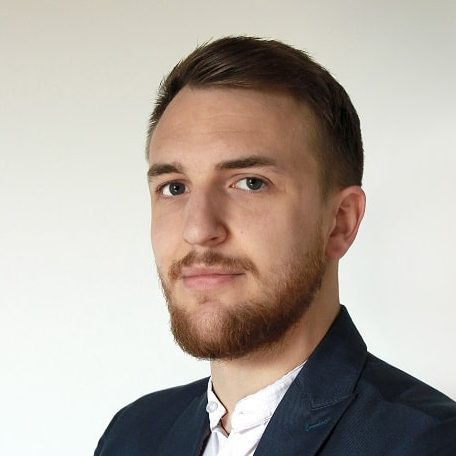 Lenart Škrjanc is a 6th-year student of dental medicine at the Medical Faculty in Ljubljana. For as long as he remembers he has been enthusiastic about the function of the human body, natural sciences as well as handwork, technical work, aesthetics, working with people and everyday challenges brought by the profession of a dentist.
He is currently enrolled in a study project at the Department of Orthodontics and Dentofacial Orthopaedics researching gingival overgrowth in patients with fixed applicances. So far he attended various international congresses, workshops and in 2018 a clinical clerkship at the Haddassah Hebrew University in Jerusalem, Israel.
As part of the ASEF fellowship program, Lenart will be visiting prof. Janina Golob Deeb and her research team at the Virginia Commonwealth University, focusing on expanding knowledge in the field of Peridontology.
Abroad, he would like to become acquainted with potential different clinical techniques and methods in the dental profession. In addition, he is interested in different types of dental care, organizational structures and the specifics of the individual approach to patients.