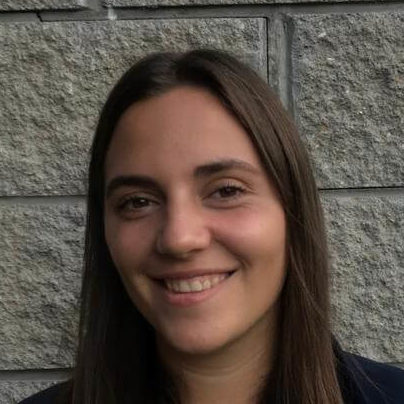 Jana Maria Urbancic is currently enrolled as a last-year international trade student at the University of La Matanza in Buenos Aires. Since she was a little girl, she was always interested in economics and business, so she decided to study international trade.
Born in Buenos Aires in a family with deep-rooted Slovenian heritage, she was always very passionate and dedicated to her culture, her ideals, her interests, and hobbies. During her childhood and adolescence, she spent almost every afternoon in the Slovenian club of San Justo. There she learned and perfected the Slovenian language, trained and competed with her volleyball team, danced Slovenian folklore, and attended Holy mass in the Slovenian language every Sunday morning.
Jana considers herself a young woman full of energy searching for new experiences and adventures that contribute to her development. She has continually prioritized her personal and professional growth, always seeking to cultivate new skills and to learn daily from the situations that arise. Therefore, she decided to apply for the ASEF fellowship because she considers it a wonderful opportunity to experience her grandparents' homeland. She will also have the chance to learn how international trade works in the context of the Slovenian economy. Jana visited Slovenia on two previous occasions, but she believes that this time will be unique since she will experience her homeland from a completely different perspective.
This year, she will be visiting Slovenia as a part of the ASEF community. Her supervisor and mentor will be dr. Denis Mancevič, CEO at Herman & partners. There she will develop her professional and interpersonal skills oriented to international trade, learning more about Slovenian trade practices every day.