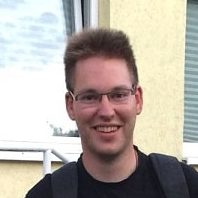 Jakob is a MSc student of Physics at University of Maribor, where he also completed his BSc. He is currently working on his master thesis in collaboration with the Institute of Physiology, Faculty of Medicine, where he is researching functional connectivity of pancreatic Beta cells. His research interest are mostly complex networks, machine learning and biophysics. During his studies he worked on various projects dealing with machine learning, semantic analysis, signal processing and socio-physics.
This summer he will be researching at Stanford University with professor Jure Leskovec and his research group, where he will gain valuable experiences while working on ongoing research projects.
In his free time he is avid scout leader, he enjoys hiking and cycling in nature and hanging out with friends.
SLOVENIAN
Jakob je magistrski študent fizike na Univerzi v Mariboru, kjer je tudi zaključil prvo stopnjo študija. Trenutno zaključuje magistrsko nalogo v sodelovanju z Inštitutom za fiziologijo na Medicinski fakulteti, kjer raziskuje funkcionalno povezanost pankreasnih celic beta. Raziskovalno ga zanimajo predvsem kompleksne mreže, strojno učenje in biofizika. V času študija je sodeloval pri različnih projektih v povezavi s strojnim učenjem, semantično analizo besedila, analizo signalov in sociofiziko.
To poletje bo raziskoval na univerzi v Stanfordu pri profesorju Juretu Leskovcu in njegovi raziskovalni skupini, kjer bo sodeloval pri trenutnih projektih in pridobival pomembne raziskovalne izkušnje.
V prostem času je zavzet skavtski voditelj, rad pa tudi hodi in kolesari v naravi in se druži s prijatelji.