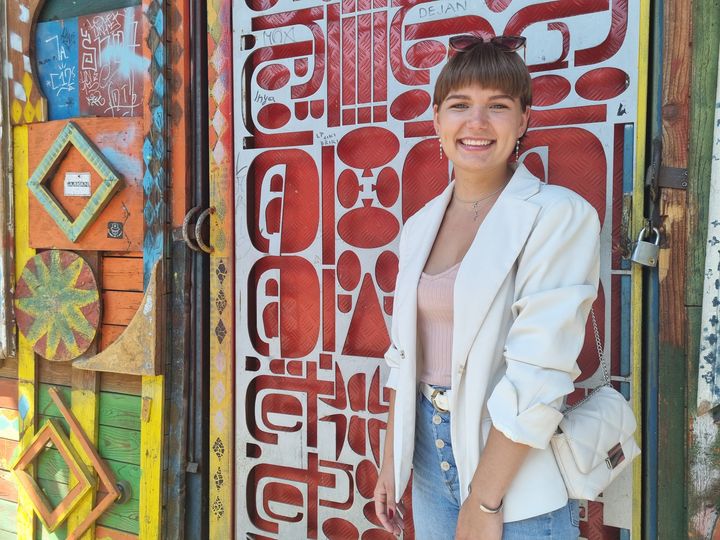 The First ASEF Fellow From Germany Spent a Fantastic Summer in Slovenia
Our Fellow Milena Javeršek had an interesting last week in Ljubljana, Slovenia. On Thursday, she was part of the new ASEF Fellows video recording, which took place at her faculty and in different parts of Ljubljana.
A few days before, she had an interview for the Slovenian newspaper Delo. The article about Milena's studies and her time in Slovenia is already published and can be found here: https://bit.ly/3kB2cgS
During her ASEF research visit, she worked on a research project about the integration of migrants in society under Prof. Dr. Jernej Letnar Černič, Professor of Human Rights and Constitutional Law at the European Faculty of Law of the New University.
Milena is thankful to ASEF and her mentor for the opportunity of a 10-week research visit and is looking forward to revisiting Slovenia in the future!